$500 OFF Clear Aligner Treatment. Includes Free Consultation
Restriction May Apply, Contact Us For Details.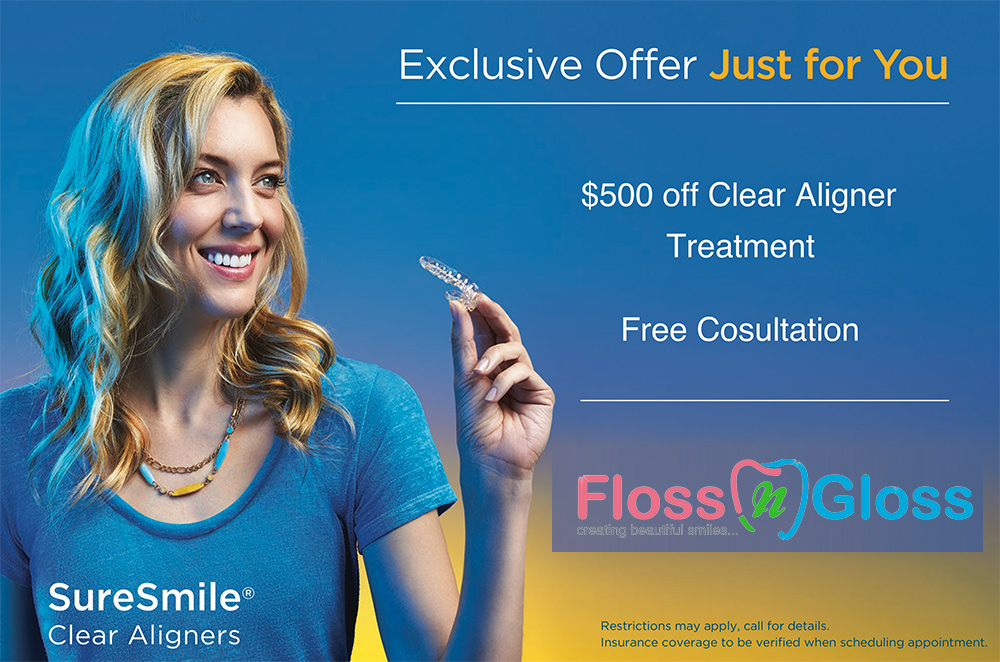 Your Family Deserves the Best Dental Care
Meet our Team

Our doctors are committed to providing high quality comprehensive dentistry to patients of all ages.
Our Team

Invisalign

For ultimate camouflage, tray or aligner systems offer a modern straightening method.
Invisalign

Cleaning & Prevention

Floss N Gloss Dental helps you prevent not only tooth decay and periodontal disease.
Cleaning & Prevention
Des Plaines' Top Dental Care Provider
Family Dentistry

We gladly offer dentistry services and oral hygiene assistance for the young ones and adults.
Family Services

Cosmetic Dentistry

Cosmetic dentistry gives you that smile that when you look in the mirror, you are completely happy with what you see. Cosmetic Services

Orthodontics

Based on your budget and needs, our orthodontist will be able to guide you in the right direction.
Orthondontic Services
Meet The Dentist
DR. SAIMA SHEIKH
Dr. Sheikh has the professional experience to realize that there is no such thing as one-size-fits-all treatment, so we never use a one-size-fits-all approach to your dental plan. She listens and is compassionate to her patients and their needs.
Learn More